Verizon Messages+ Viewer¶
Can't run on this browser
Messages are rendered in your browser, not uploaded to legaltextcollector.com
Making a Verizon Messages+ backup¶
This site displays backup files created by the Verizon Messages+ app. To create a backup file, follow these instructions.
Open the Verizon Messages+ app and long-press the circle left of conversation to select it: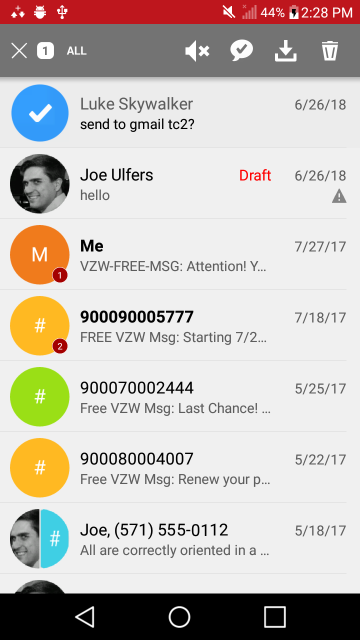 Optionally, select multiple conversations the same way, or tap the "all" button at the top left to select them all: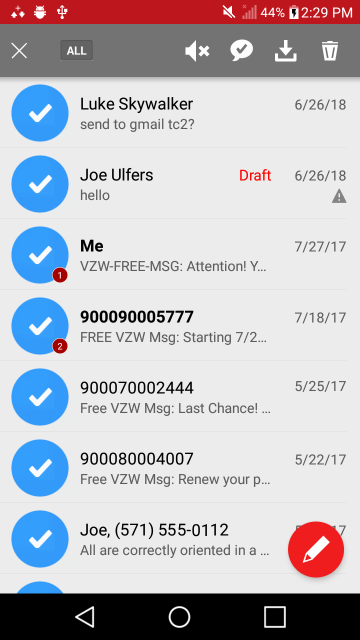 When you're done selecting, conversations, tap the down-arrow icon at the top right to save the messages: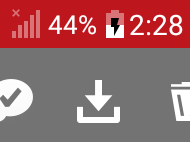 This prompts you where to save them: the default location is fine, so tap "Save":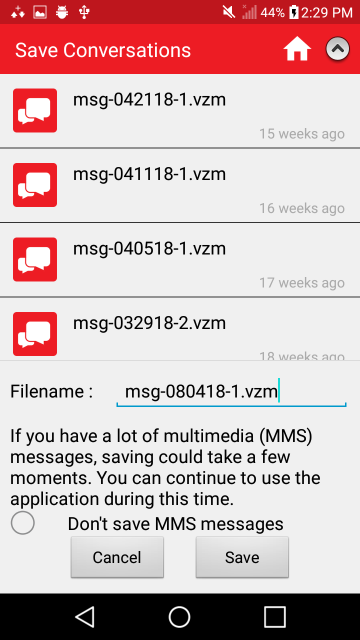 Wait for a notification that the messages saved successfully.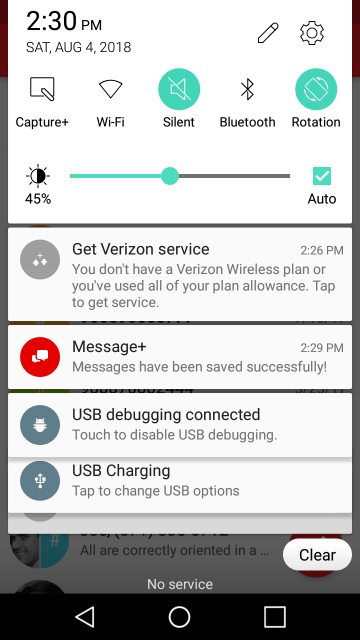 You'll now have a file you can open on this site. It will be in the phone's VZMessages folder, with a .vzm extension and you can use the phone's file manager app to find it. If your phone didn't come with a file manager, you might need to install one, such as Amaze or X-plore.
The backup will also create a folder named to match the .vzm file's name. When you see a reference to "[Attached text]" or "[Image]" in this viewer, it's a link to files in that folder.
You may want to copy the files off the phone to a home computer. There are many ways to copy a file from your phone, but it's often easiest to email it to yourself. To copy many files, consider Dropbox.